Name Garlands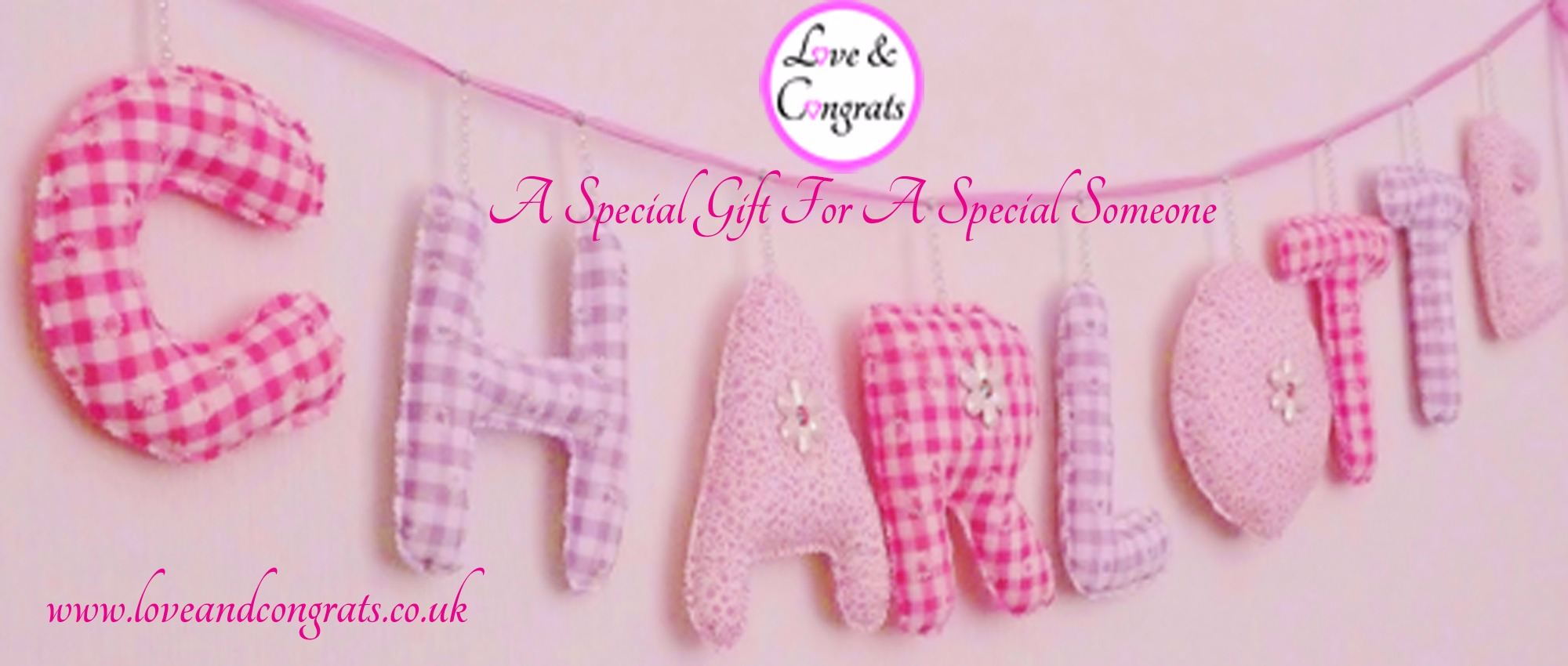 Give a Unique, Handmade Name Garland and you'll always be remembered as the one whose gift was WOW.
My garlands have something other garlands don't offer - independently moving pieces - ideal if you want to bunch your garland up to fit a small space or spread it out if you have a larger space. The choice is yours. Click on the pics above to view full size images.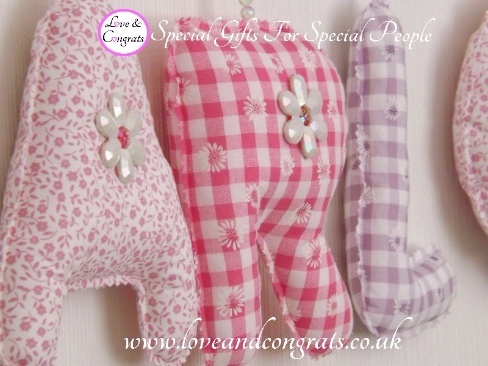 You can have up to 10 letters on a 2 metre ribbon. £24 for the first three letters and then £6 per letter after that.
Order your Name Garland here.
Those letters which have a hole in them such as, "R" "A" or "O" will have a hand-sewn bead to represent the hole - this will be in a colour which complements the fabric chosen.